So I contacted Crosman Canada / Gravel Agency
Quote:
Sent: July-10-18 12:20 PM
To: Gravel Agency Inc. / Agence Gravel Inc. <csr@gravelagency.com>
Subject: New Crosman Comrade AK Barrel alignment

I know these are obsolete on the site now, but I bought one last week from Air Gun Source. (I believe clearing old stock, so I can't return it) I have 2 other Crosman, Vigilante and a 1077, and I'm happy with them. But this Comrade has the worst barrel to outer "shell" alignment I have ever encountered.

I don't usually look down this side a firearm, but I was doing my first inspection of it and immediately noticed how off it is. Is it possible it's missing a barrel alignment shim? Can I still get parts like that shim or even the barrel if its bent? I've yet to use this, it's still new. Want to figure it out what's going on before I do.
5 Attachments
Quote:
Gravel Agency Inc. / Agence Gravel Inc. <csr@gravelagency.com>

Joe :

I suggest you call them about this problem, as the warranty center we would replace it but because we no longer have stock that will not be possible , Air Gun Source may be able to replace, we in turn would credit their account. We do not even attempt to repair firearms under 500 fps.

Best regards.

Gravel Agency Inc. / Agence Gravel Inc.
Customer Service Center • Centre de service à la clientèle

P.•T. 1.866.662.4869
TF.•SF. 1.866.662.4869
F. 418.682.3343

Gravel Agency Inc.• Agence Gravel Inc.
5175 John-Molson, Quebec, Qc, G1X 3X4, Canada
So after thinking about it for a second, I got it for $50 and the shipping was $25, so really shipping it back and shipping another one, is the price of another gun. Decided I had nothing to loose by trying to fix it, and hit the garage and whipped up a 2nd barrel shim that goes on the end of the the outer case, and just under the muzzle brake.
Put a rubber bushing in for proof of concept,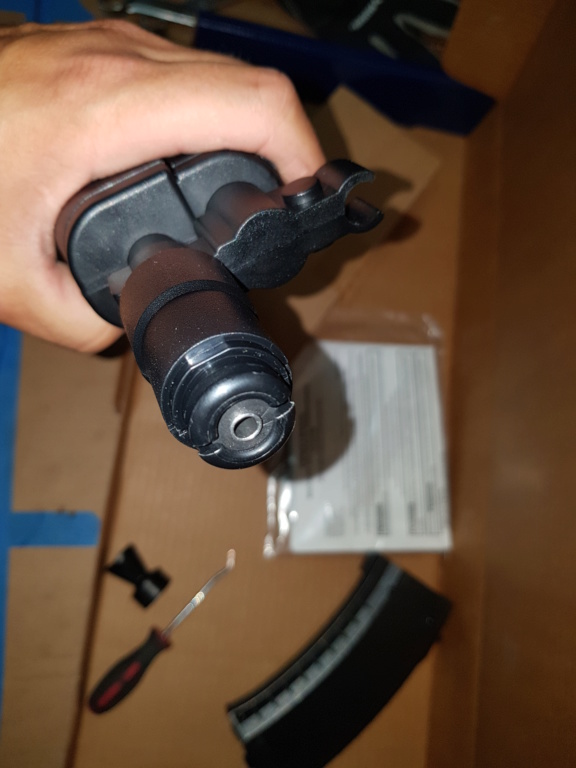 Then made one out of steel. It fixed the issue and centered the barrel enough for me to be happy with it. Got carried away and didn't take any pics until it was all back together. It was designed to be captured in the end of the clamshell, but I did use a touch of epoxy on the outside of the bushing and muzzle brake as extra insurance, being the barrel does move in and out.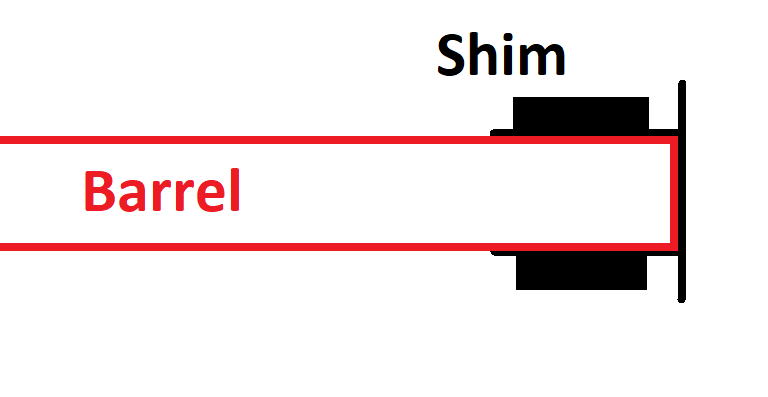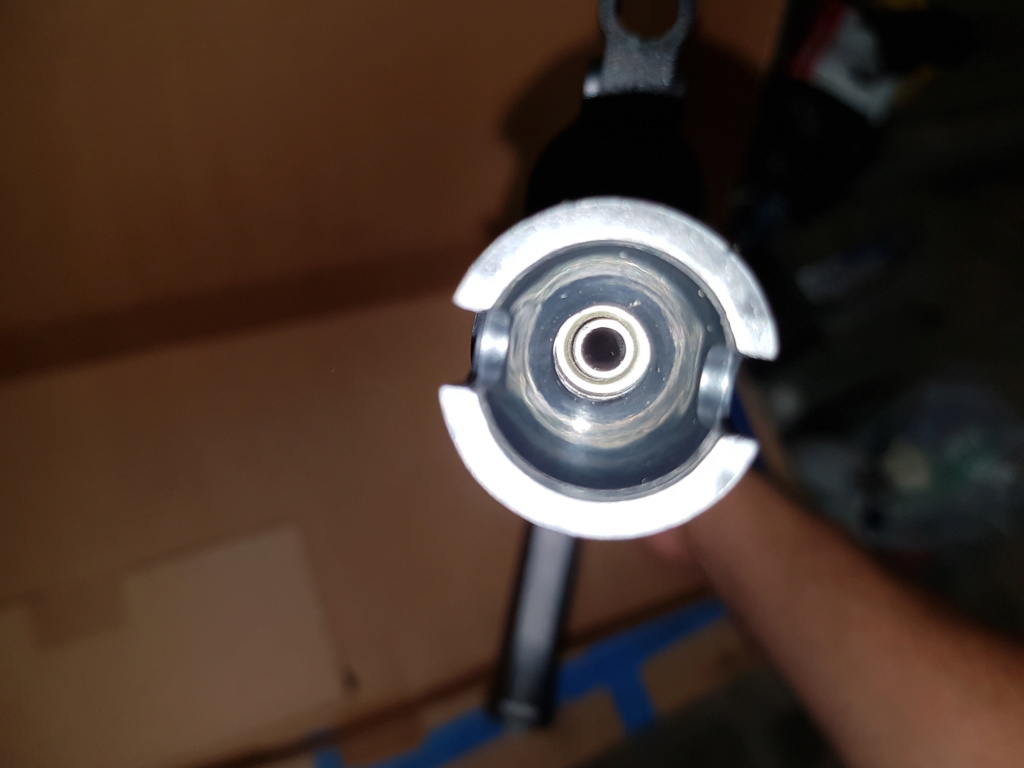 Thanks for the help guys, and especially the PDF exploded diagram.